AUDUSD update - 15 September 2023
You will come across specific terms in these notes (FLD, VTL, and so on). Rather than explain them each time, you will find definitions here: guidance notes for Hurst cycles terminology  
AUDUSD - new 20 week cycle rising, navigating the 20 day cycle here.

The last note on 4 September placed the 20 week cycle trough in mid August and we were looking for a dip into a 20 day cycle trough in the first week of September followed by a push higher into the 40 day cycle peak.  Chart below..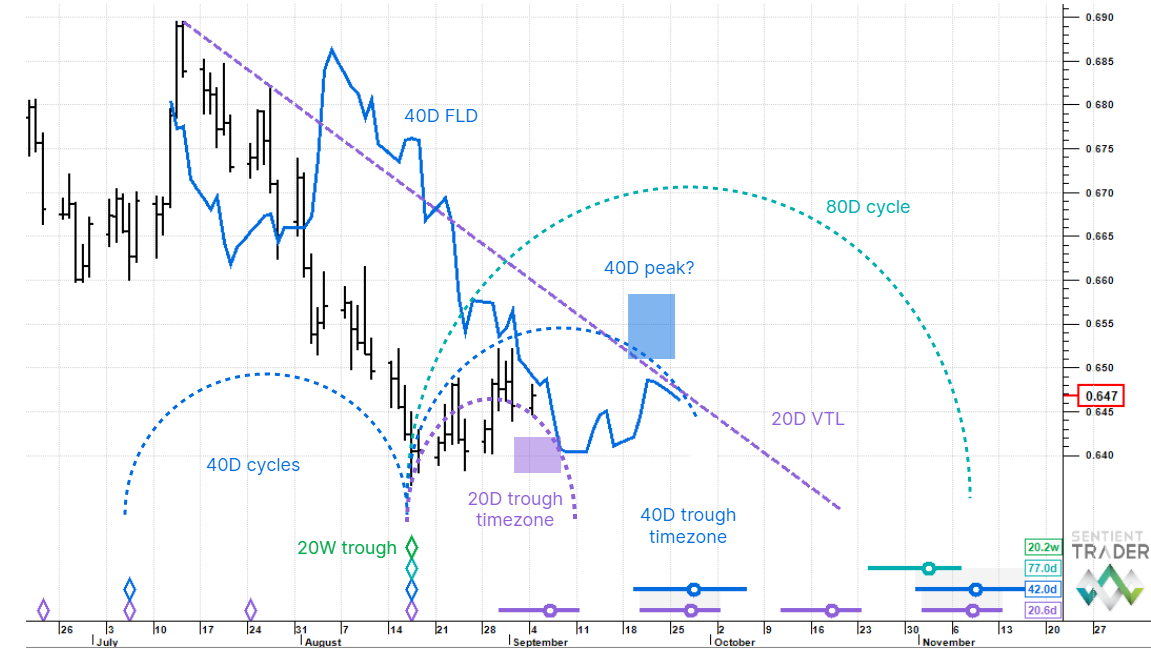 Updating the call today (Friday 15 September) we see the trajectory pan out as expected, but with a slight distinction in that a re-phasing of the cycles has occurred.  Notice that the analysis now places the 20 week cycle trough on 6 September (where we were looking for only a 20 day cycle trough).  In other words, the big trough has been shifted forward.  This can happen and leave the tactical call unchanged. Potentially however, it can have longer term implications.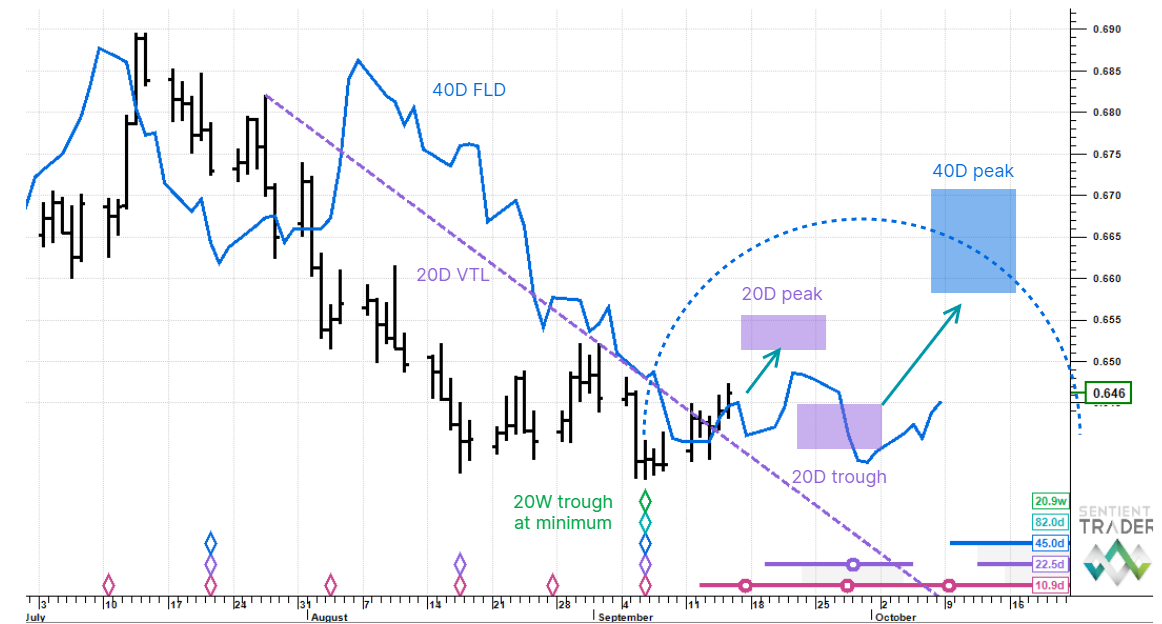 In this updated analysis it looks like we have a new 20 week cycle driving the uptrend.  The first inflection is the 20 day cycle peak, probably around 0.655 next week, then a shallow dip into the 20 day cycle trough, followed by a stronger push into an even higher 40 day cycle peak by mid October.