You will come across specific terms in these notes (FLD, VTL, and so on). Rather than explain them each time, you will find definitions here: guidance notes for Hurst cycles terminology  
Bitcoin - in 40 week cycle trough zone.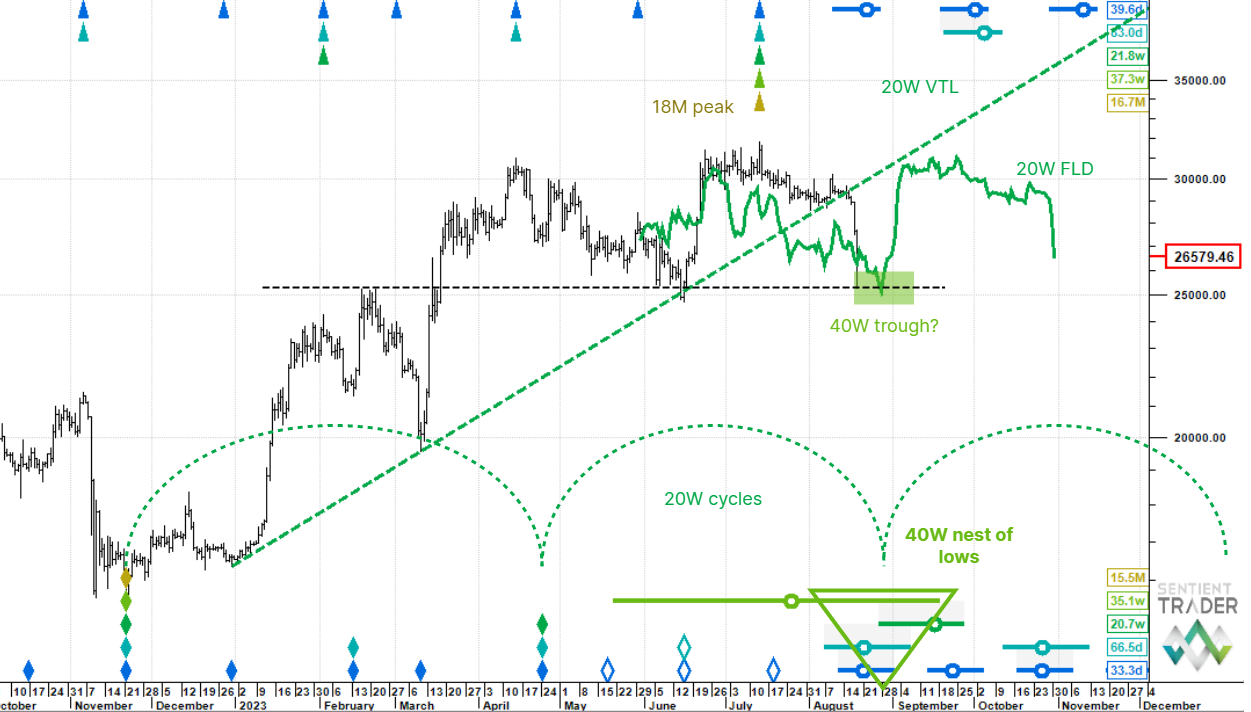 Crash into 40 week cycle trough zone.
Bitcoin has flash crashed into a 40 week cycle trough zone and potentially key lateral support as well as the 20 week FLD.   The 18 month cycle peak posted in July applying early stage downward pressure on price and although we were looking for a 40 day cycle peak before, this has been swamped by downside power. Price stalled at the 40 day FLD which provided resistance on the way to that peak, then was overpowered by the bearish pressure of the longer cycles.
Our stance here is not to position for much more downside, but instead to prepare for a move higher.  Now this move, if it comes, needs confirmation and will be counter-trend - after all the 18 month cycle is now heading down.  We think a reasonable aiming point would be back up towards the 20 week VTL and FLD around 30,000.