Bitcoin in big cycle trough zone - 3 January 2023
Link to guidance notes for Hurst cycles terminology: FLD, VTL, Translation, Diamonds, Circles/Whiskers etc.  Note: peak and trough zones colour coded by cycle magnitude, from 20 day to 18 month.  We tend to base off the 20 day cycle for the weekly outlook note, making the tactical timeframe around 10 days.  
Bitcoin analysis
Bitcoin could well be in a 54 month cycle trough zone. Here we present a valid interpretation of cyclic forces at work.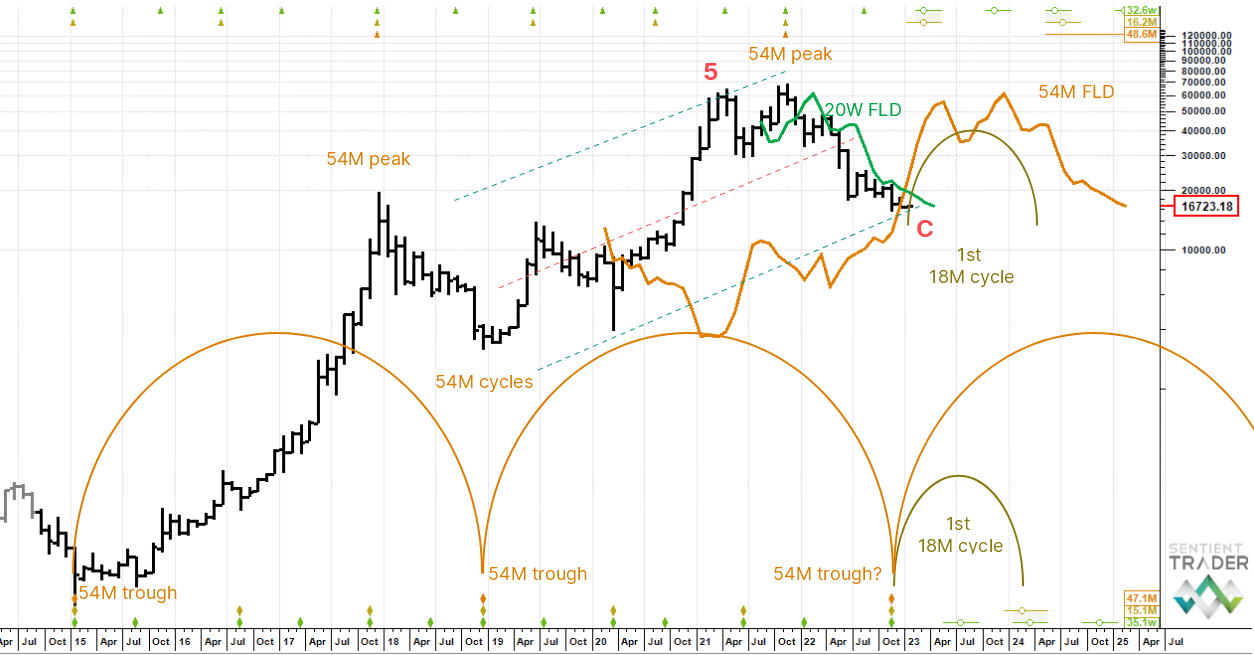 For many months Hurst analysts have anticipated a 54 month cycle trough at the end of 2022.  Recent price action suggests that this trough might in fact be displaced forward in time (early 2023).  However, in this post we explore the intriguing possibility that it is forming now.