Bitcoin update - 27 April 2023
Bitcoin - 80 day cycle has troughed?  Still looking for 18 month cycle peak.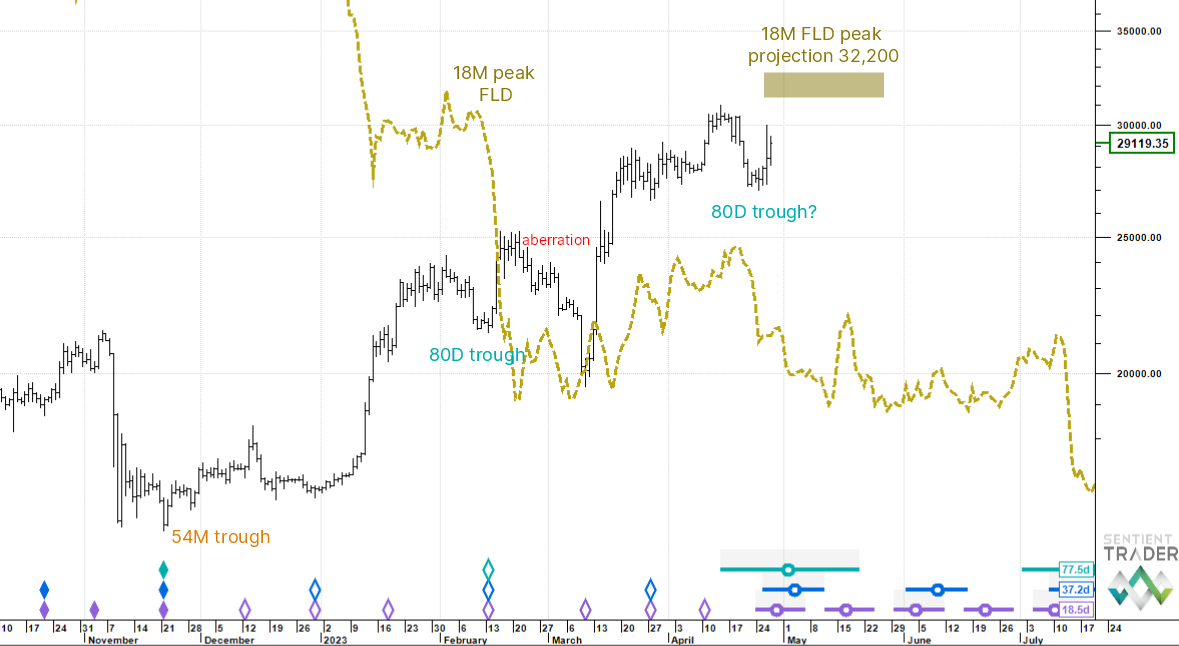 Current stance - preferred view:  more upside near-term out of a high 80 day cycle trough.
1.  It seems likely that an 80 day cycle just troughed - we have only plotted up to light blue 80 day cycle trough diamonds for clarity.
2. An 18 month cycle FLD was crossed up by price in mid-February and targets 32,200.  There could well be an upside overshoot because last November's low was a 54 month cycle trough.  
3.  Additionally, the outer extent of the 18 month cycle peak zone is 19 May.  So we are still looking for this big peak and the analysis suggests its not too far away in terms of price and time.
---
Bitcoin is included in our Macro Outlook weekly newsletter.
Take a 7-day free trial of our Macro Outlook newsletter and gain access to the full of archive for 7 days.