EURGBP - 20 week cycle trough beckons lower.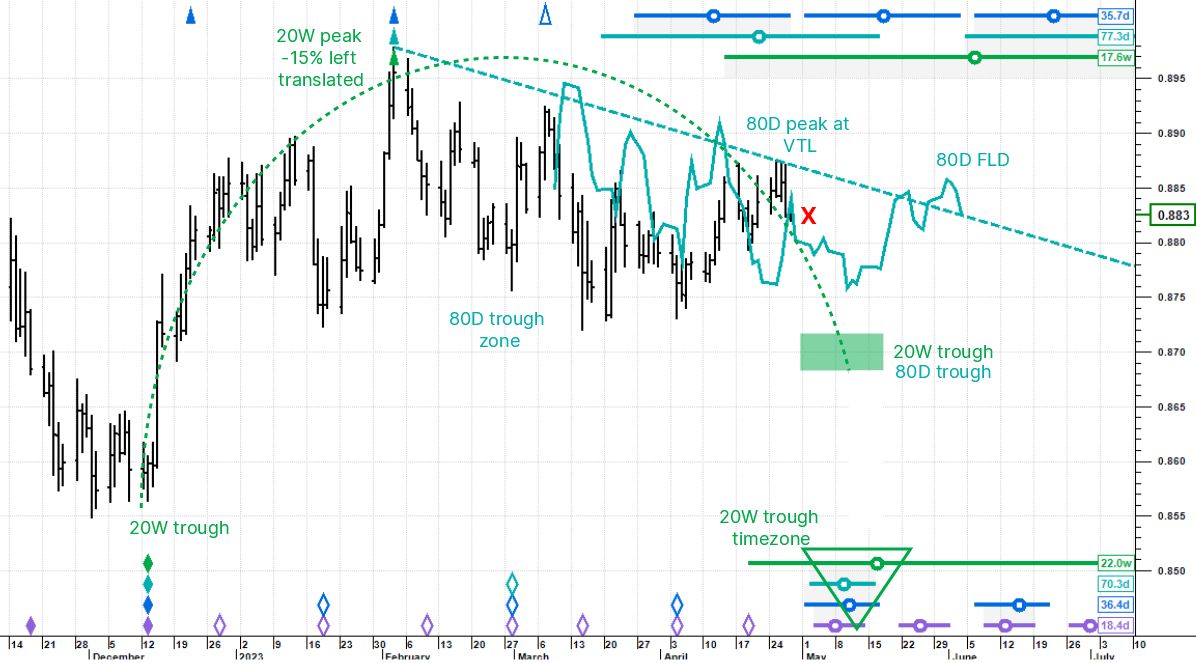 Current stance - 20 week cycle still in downswing phase with the trough due second week of May.

1.  A 20 week cycle peaked in early February but came in early (left translated) at only 15% along the anticipated full cycle wavelength.  This is bearish across the cycle and the analysis points to more downside.
2. The 20 week cycle consists of two 80 day cycles and the current (second 80 day cycle) peaked two days ago.  An FLD of this cycle has been plotted and may have been crossed down yesterday which generates a downside projection of 0.878, although as the FLD is falling at the moment this might adjust lower - down to about 0.872 - once we can see a clean cross.  The trough is expected in the second week of May.
---
Interested in a Hurst Cycles analysis of markets around the world?  
Take a 7-day free trial of our Macro Outlook newsletter and gain access to the full of archive for 7 days.