You will come across specific terms in these notes (FLD, VTL, and so on). Rather than explain them each time, you will find definitions here: guidance notes for Hurst cycles terminology  
EURJPY - 18 month peak zone? Precarious price action, limited upside.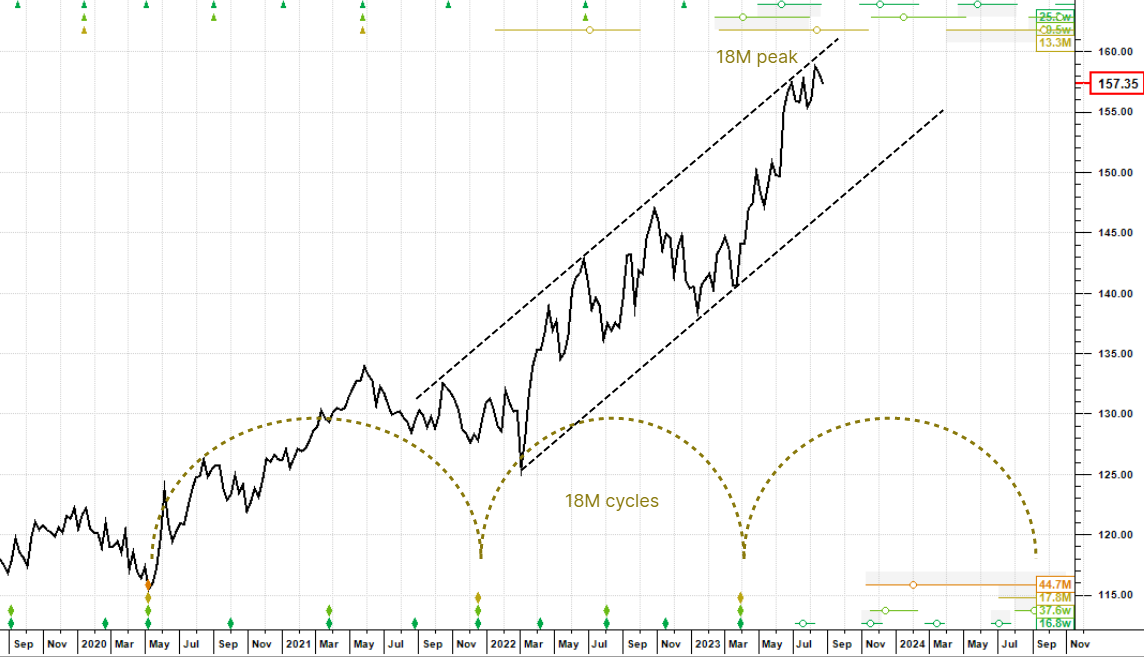 There is a fairly serious looking breakdown underway on the daily chart, so we thought a glance across at the weekly made sense.  Price is in an 18 month cycle peak zone, which means that the current 18 month cycle is left translated (early peak) and bearish.  Price has also tapped into the top of a clear channel and has started to chop.  We advise alertness here as upside is severely limited.