NASDAQ 100 update - 24 April 2023
Nasdaq 100 futures - 80 day cycle has peaked.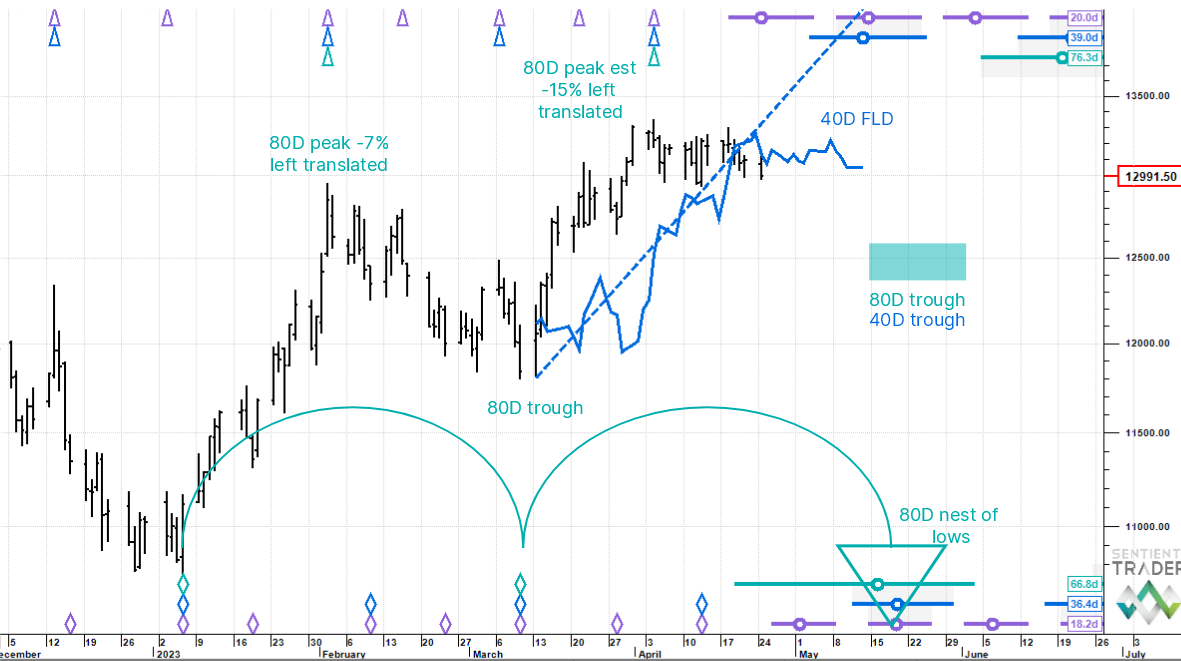 Current stance - Nasdaq rolling over
1.  The second 80 day cycle since the start of January has just peaked.  This is confirmed by a price down-cross of the blue uptrend line the 40 day VTL.  If a valid trendline (VTL) is crossed down then the last top was the peak of next longer cycle. The 40 day FLD has also been crossed down and projects into the 80 day cycle trough due between mid and end May around 12,500.  

2.  Notice that the two 80 day cycles became perceptibly more bearish as well. The first peak was -7% left translated (i.e. came in at 43% of cycle period and earlier than its theoretical centre point between the adjacent troughs); the current 80 day cycle peak is -15% left translated i.e.twice as early.  Early peaks have bearish overtones.