S&P 500 E-Minis - 24 August 2023
You will come across specific terms in these notes (FLD, VTL, and so on). Rather than explain them each time, you will find definitions here: guidance notes for Hurst cycles terminology  
S&P 500 E-Minis - found resistance at 20 day FLD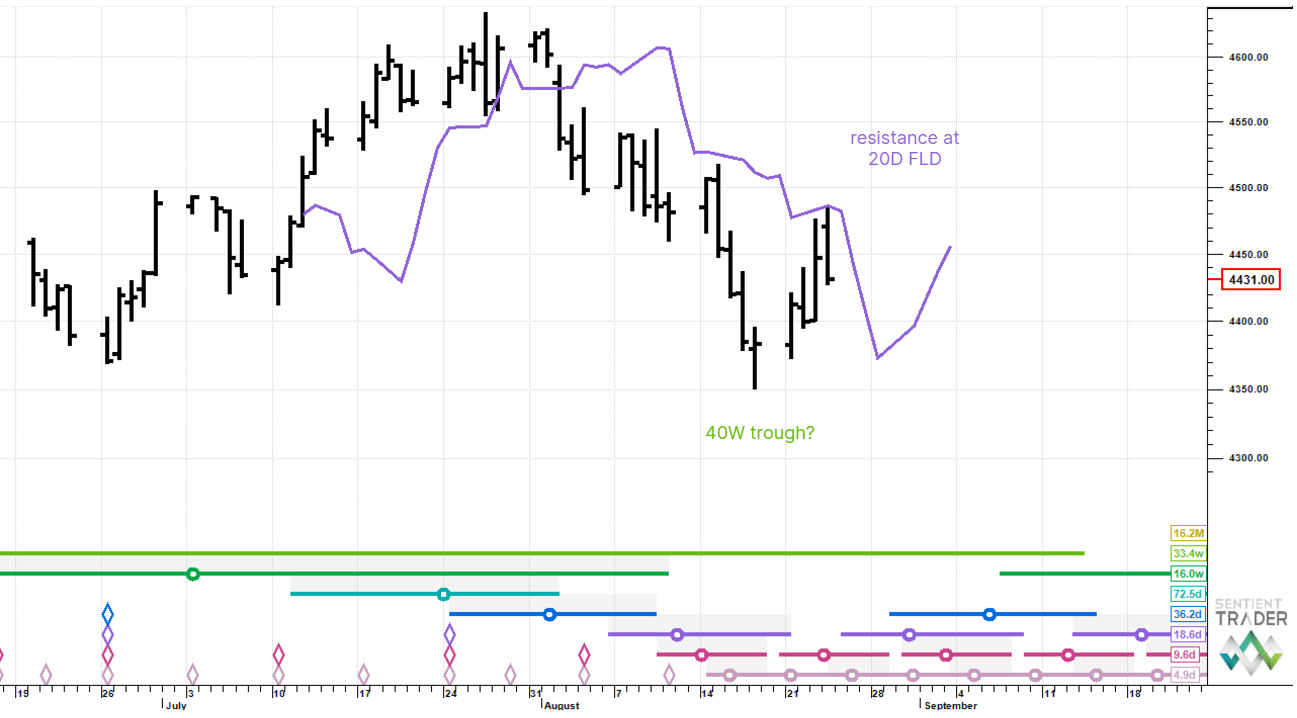 Calling into question the possible 40 week cycle trough.
The S&P 500 has been due to form a 40 week cycle trough, and price bounced with enthusiasm this week, having found support at the 20 week FLD. But as price reached up to the 20 day FLD, it has found resistance.
This could be temporary resistance, but if it is not we will have to question the 40 week cycle trough. Price must cross over the 20 day FLD here to confirm at least a 20 day cycle trough, which by the principle of synchronicity would raise the chances of the 40 week trough having formed.
If the resistance holds then we will be looking lower for the bigger magnitude cycle trough to form.