SASEIDX INDEX - 31 May 2023
TASI - 40 day cycle trough close, countertrend bounce due.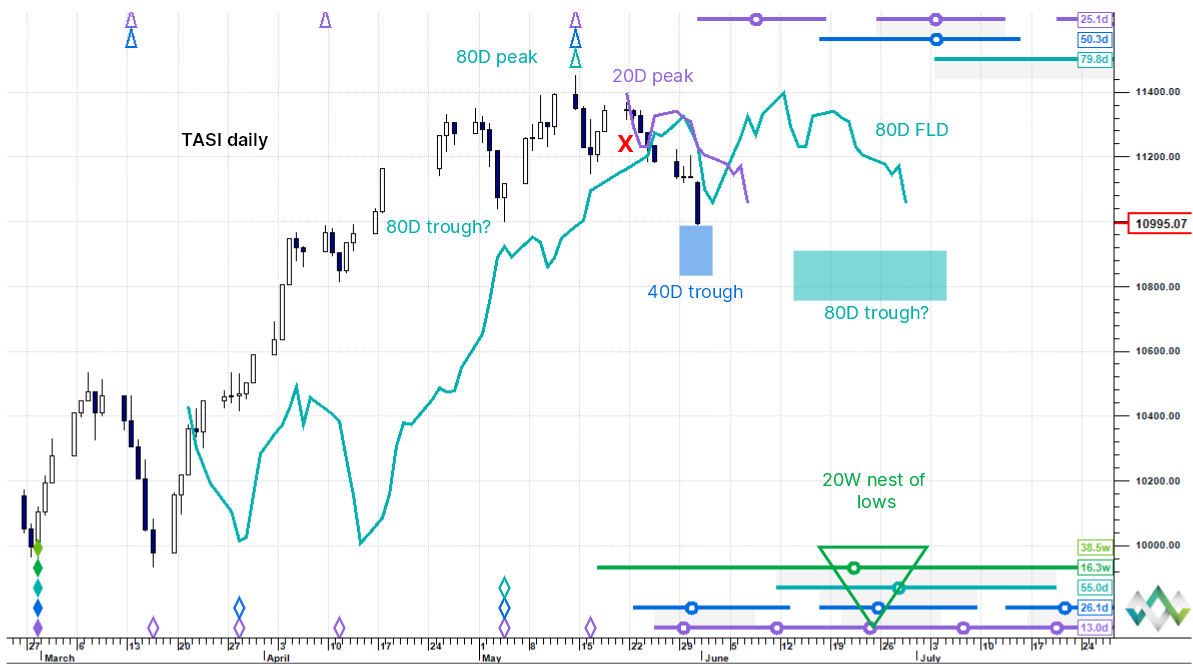 40 day cycle trough due.
Price is currently in a 20 and 40 day cycle trough zone, which points to limited downside here.  The purple 20 day cycle FLD cross five sessions back projects to the current price level.  The light blue 80 day cycle FLD down cross occurred at the same time and projects to roughly 11,000.  The 80 day cycle trough is due in the third week of June.  So, we are expecting a countertrend bounce and then back down across June.