Silver futures - 17 August 2023
You will come across specific terms in these notes (FLD, VTL, and so on). Rather than explain them each time, you will find definitions here: guidance notes for Hurst cycles terminology  
Silver - in 40 week cycle trough zone.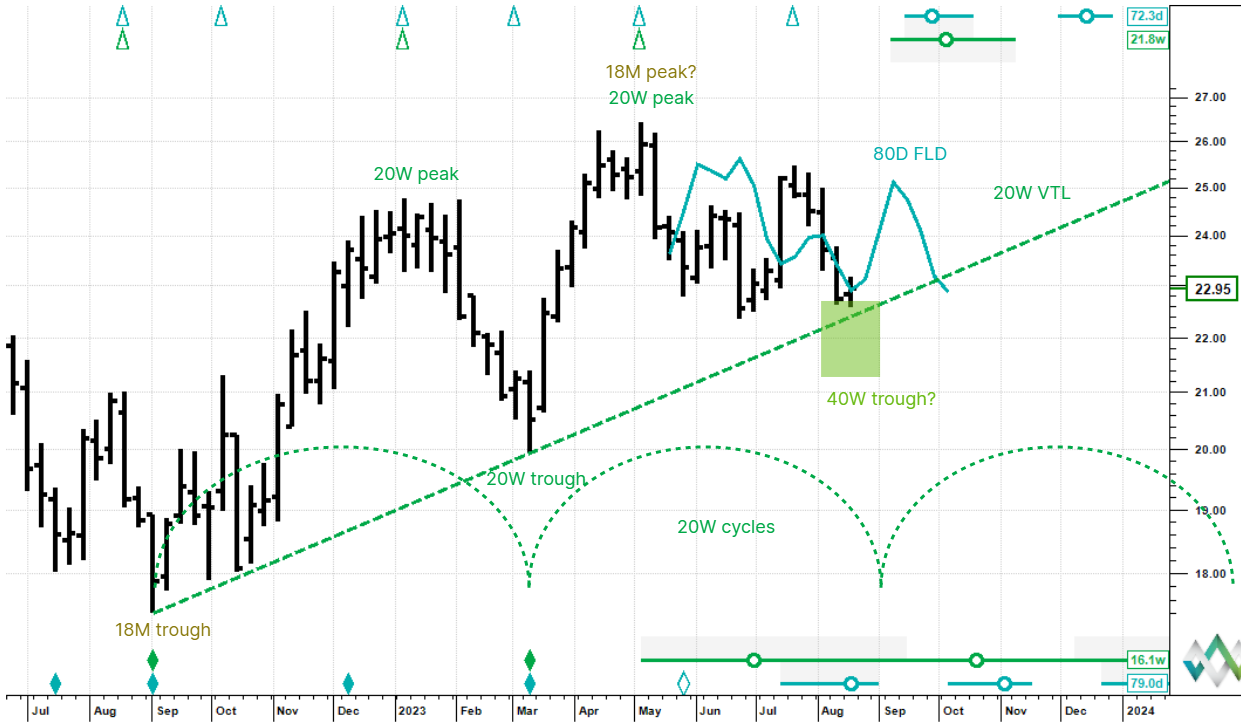 40 week cycle trough coming, but likely small trend breakdown first.
The weekly chart here describes part of the 18 month cycle which bottomed last September and probably peaked this May.  Price is approaching a clean 20 week VTL in the range of a 40 week cycle trough zone, so we should expect at the minimum a decent stall out in the decline that has been underway.  Our view is that it's time to start trimming silver short exposure.