S&P500 E-Minis - 18 August 2023
You will come across specific terms in these notes (FLD, VTL, and so on). Rather than explain them each time, you will find definitions here: guidance notes for Hurst cycles terminology  
S&P500 E-Minis - being sucked down into a 40 week cycle trough.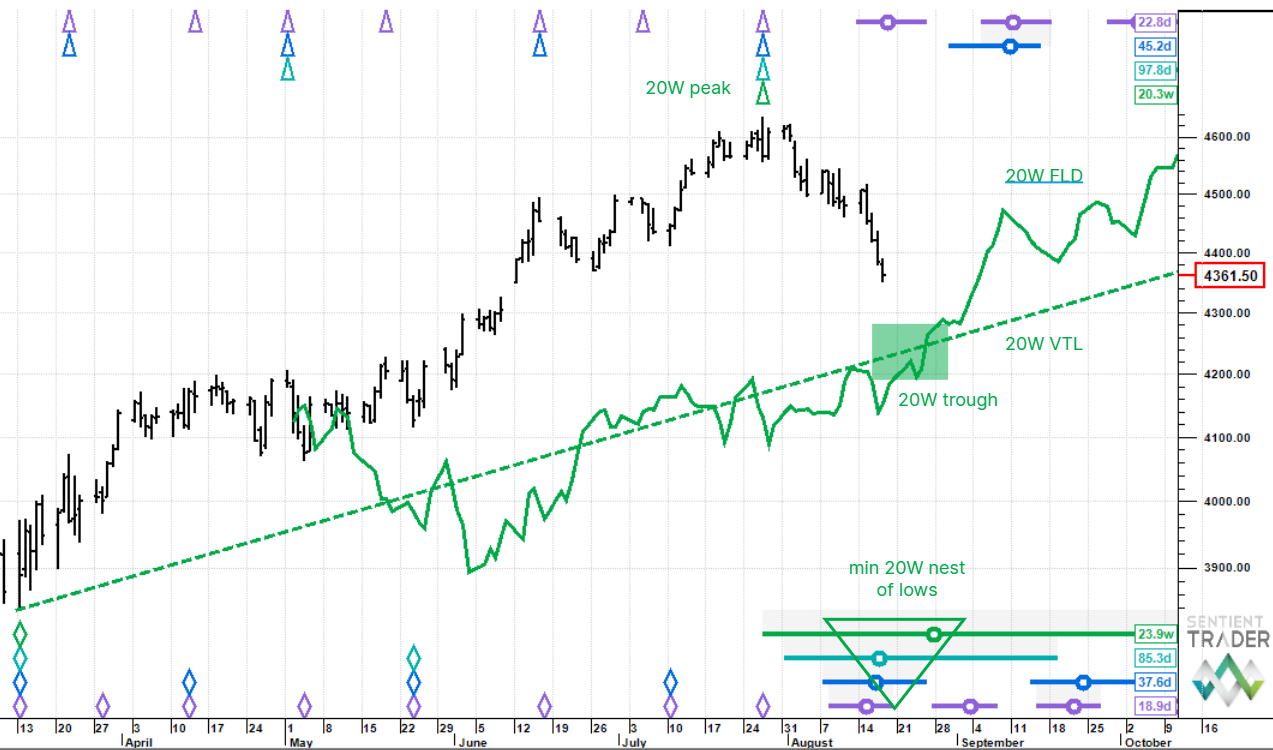 Free falling into big cycle low.
Big cycle peaks or troughs often appear to violently suck price into them.  E-minis are falling out of a 20 week cycle peak and there is clear air between current price and an obvious confluence of potential support around 4,250: the intersection of the 20 week FLD and VTL exactly in the 40 week cycle nest of lows timezone (chart only shows cycles up to 20 weeks for clarity).  Get ready to cover into the target zone, wait for proof of a turn, and if forthcoming play the counter-trend bounce, cover rally.