US Ten Year Yield update - 27 April 2023
US Ten Year - in critical zone, but potential for 80 day cycle upswing continuation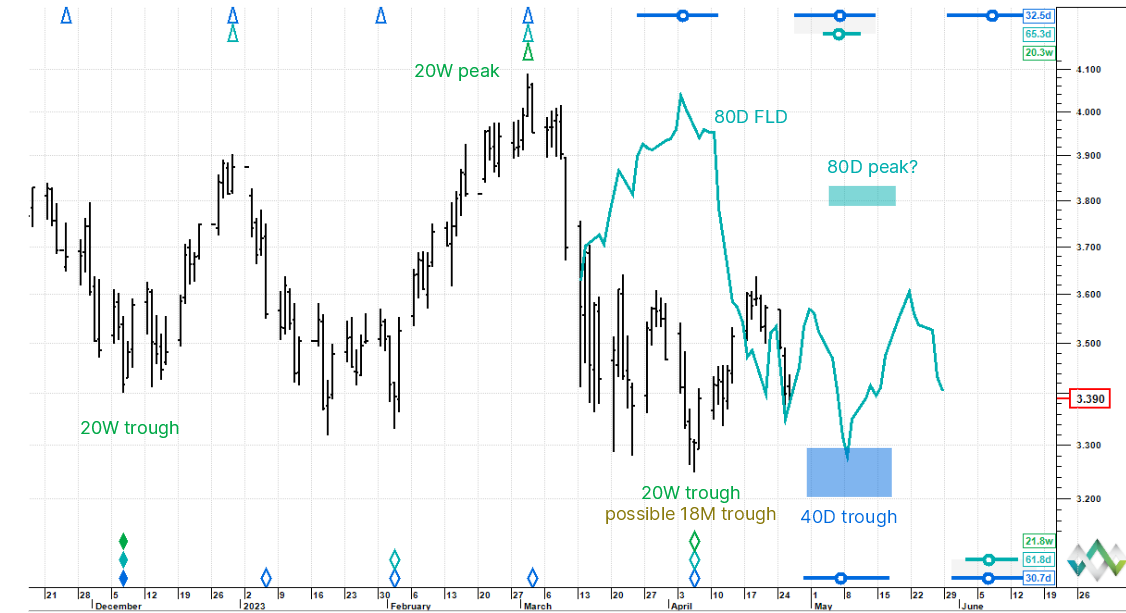 Current stance - critical zone
1.  The analysis suggests that the price low at the beginning of April was a 20 week cycle trough, which in itself is potentially bullish.  But in fact there is the intriguing possibility that it may also be an 18 month cycle trough, which would be very bullish.  The near term message would be the same if that time location was indeed a meaningful trough:  up.
2. The 80 day cycle FLD up-cross on 17 April technically projects to 3.83 by mid-May, but of course if the last trough was that of a longer cycle, there would be an upside overshoot.

3. Price has withdrawn sharply from 20 April and for the bullish scenario to prevail we need to see a 40 day cycle trough soon.  The critical downside zone is 3.20 to 3.30.  If this is breached to the downside we need a rethink.