USDZAR (Dollar | Rand) - 23 May 2023
You will come across specific terms in these notes (FLD, VTL, and so on). Rather than explain them each time, you will find definitions here: guidance notes for Hurst cycles terminology  
USDZAR - topping in 80 day cycle peak zone.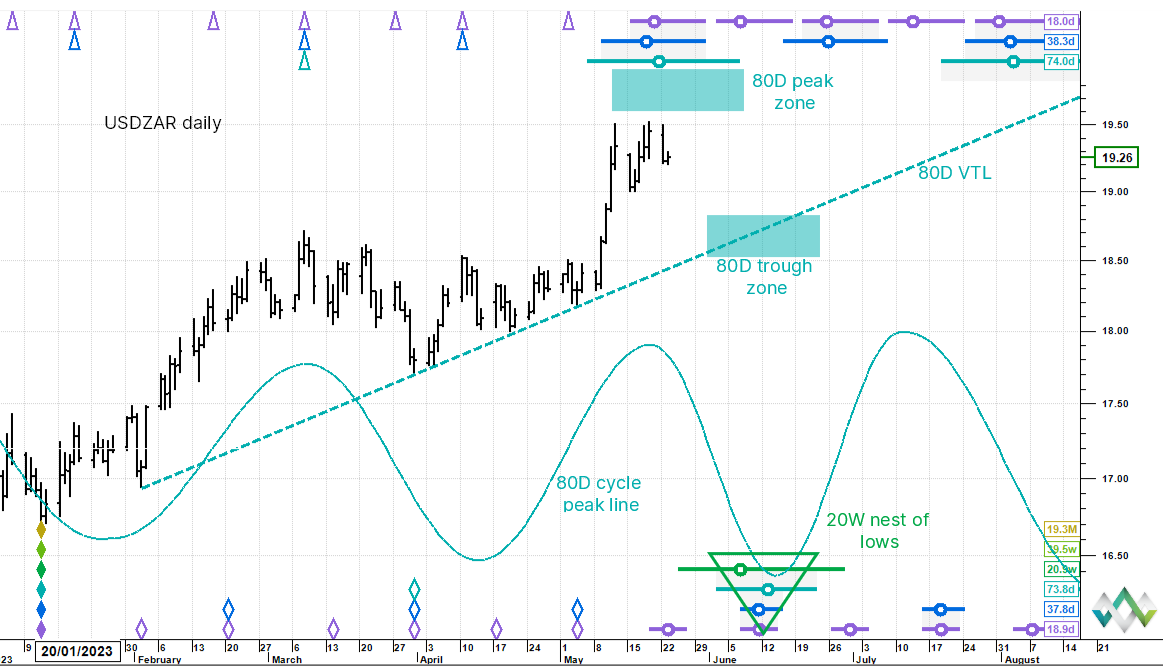 80 day cycle peak looks to be upon us.
The 18 month cycle bottomed at the beginning of the year and being only six months along, is still rising and informing the underlying uptrend.  Price looks to be in an 80 day cycle peak zone and the next trough is due within the 20 week cycle nest-of-lows due mid June.  As such, the 80 day cycle peak is heavily right translated (late) which also speaks to underlying bullishness.  Note also that the current toppy chop is all happening at the big April 2020 peak level.  We expect a decline into the 80 day cycle trough to commence, but it is likely to be shallow due to the underlying uptrend component.  A reasonable maximum downside target would be the valid trend-line associated with the 80 day cycle between 18.5 and 19.