NASDAQ 100 futures update - 2 May 2023
Nasdaq 100 futures - 80 day cycle looks to have rolled over.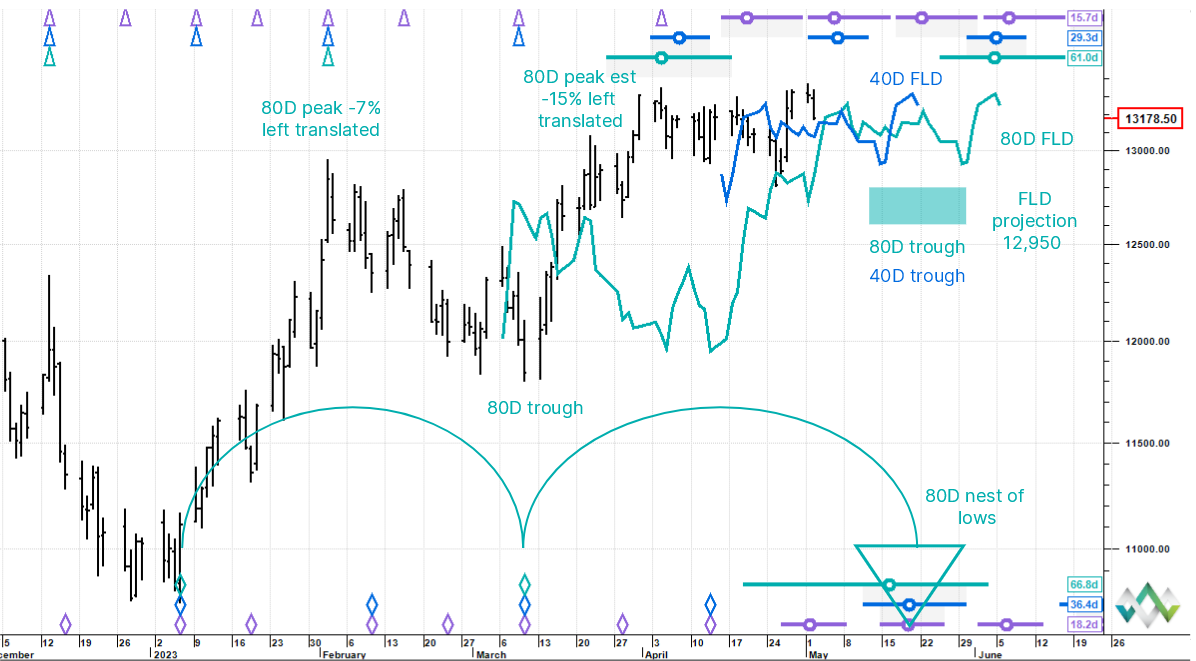 Nasdaq rolling over
We put a note out on 24 April calling the top in the 80 day cycle. And it looked good to go until we got yet more FED noise.  But the ensuing short-lived run up - sharp though it was - didn't amount to much.  So we maintain that the 4 April top was the orthodox peak in the 80 day cycle and probably the 20 week cycle too.
We have a downside projection from the anticipated 80 day cycle FLD just below current price to a modest 12,950 expected around 19 May and the 80 day cycle trough time location.  However, it could be that this is also a 20 week cycle trough and the 20 week FLD sits at 12,670 (not shown on chart).  If the first target breaks, then this is where we are looking.