S&P500 E-Minis futures- 10 August 2023
You will come across specific terms in these notes (FLD, VTL, and so on). Rather than explain them each time, you will find definitions here: guidance notes for Hurst cycles terminology  
40 day cycle trough in place?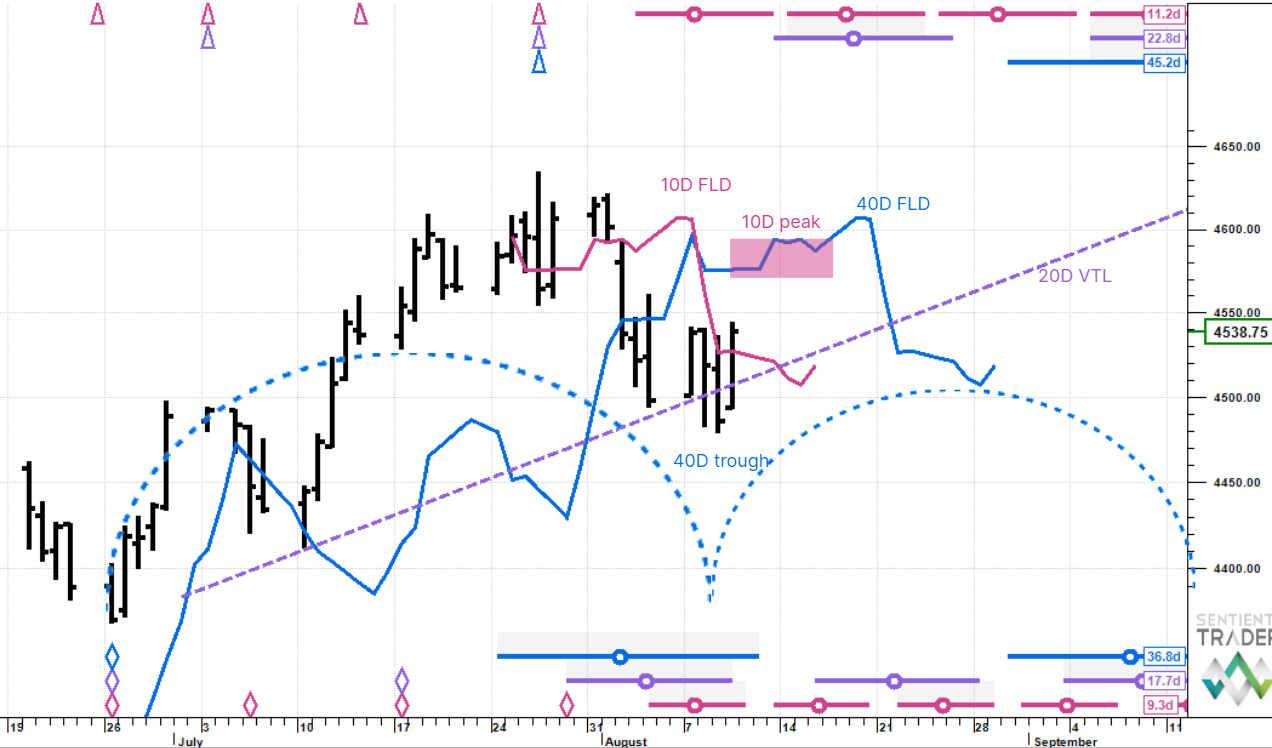 Post CPI print, the 40 day cycle trough forecast in this week's Macro Outlook looks to have formed, although not yet confirmed, at the 20 day cycle VTL.  For now we are making a conservative forecast as follows:
If today's median price passes through the 10 day FLD at 4,527 then the projection is 4,575, which tests the 40 day FLD.  This is where we need to see a clear cut upside penetration to project to the next level of 4,670.  If not then the assumption is that there will be a pullback.