Forex Corner: AUDJPY, EURAUD, NZDCHF - 23 February 2023
You will come across specific terms in these notes (FLD, VTL, and so on). Rather than explain them each time, you will find definitions here: guidance notes for Hurst cycles terminology  Note: we have abbreviated the text in response to your feedback (since our subscriber base has expanded dramatically, more non-Hurst specialists have come on and feedback has favored the abbreviated text).
AUDJPY - 80 day cycle peak in - Rotate Down. Close to 20 day FLD  expecting minor bounce but 80 day trough due end March.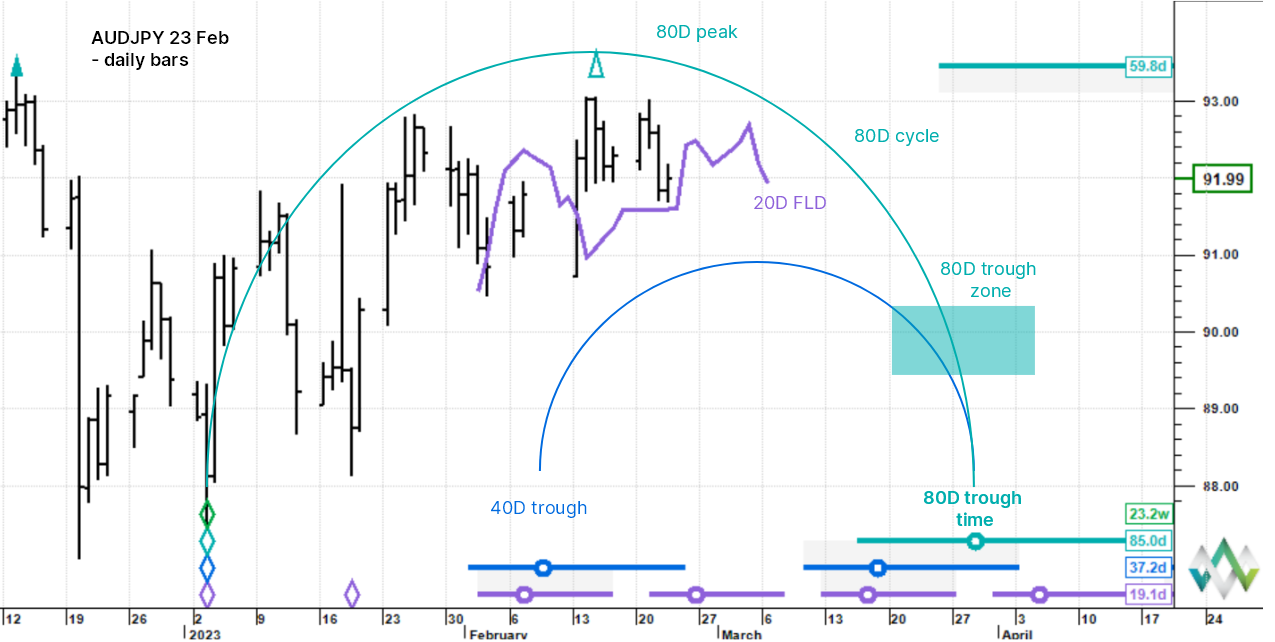 The 80 day cycle peak may be in and near term the price path is down. The next 80 day trough is due at the end of March.
We could see a near term bounce at the 20 day FLD which corresponds to the 20 day trough in terms of time and therefore should act as local support. This bounce however is expected to fade fast, so to be prudent wait for that unless we get a sharp down break through the FLD here.
The decline is expected to be shallow because the 20 week cycle is still rising (early January trough).
Notice the extreme chop in the recent rally, price has been struggling and is ripe for a sell off.