Forex corner: EURNZD 80 day and 20 week cycles topping zone?
EURNZD - a decent magnitude cycle peak is close and we expect a shallow downside resolution against the underlying uptrend.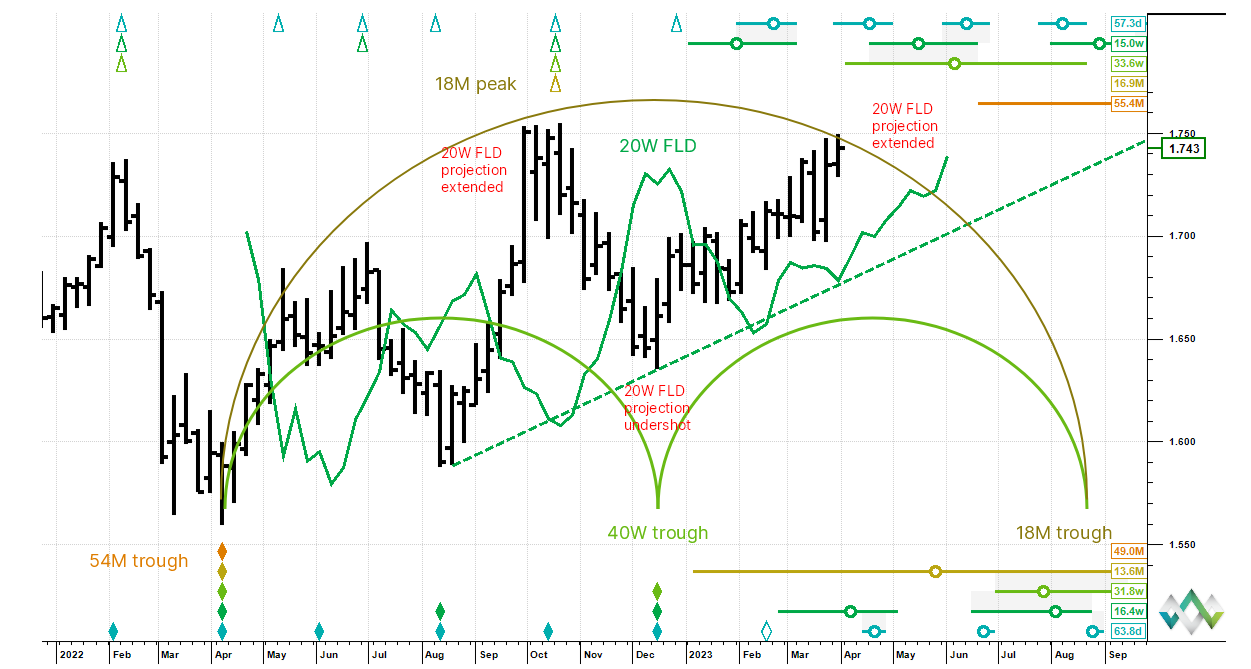 The overall impression in the weekly chart is bullish, largely because the April 2022 low was that of a 54 month cycle which is still young and exerting upside pressure.  
Even though we would still expect to see fluctuations in the shorter cycles. Looking at the green 20 week FLD we also see evidence of bullishness:  the downside sweep from the October 2022 peak saw an undershot FLD projection and the December upside sweep - which we are still in - has exceeded its FLD projection.  
We are expecting a 20 week cycle trough after mid April (the start point for this cycle was 13 December 2022) and price is closing in.  The cycle therefore has to peak soon.  It will necessarily be heavily right translated (i.e. late in the cycle) which is another indication of underlying bullishness.
We expect a shallow down push potentially to the green uptrend line the 20 week VTL circa 1.70 and then a recovery.