Sample note: Brent Crude - 24 October 2022
Link to guidance notes for Hurst cycles terminology: FLD, VTL, Translation, Diamonds, Circles/Whiskers...
Price is expected to rise into the next 20 day cycle peak then roll over -> the near term expectation is small up then down.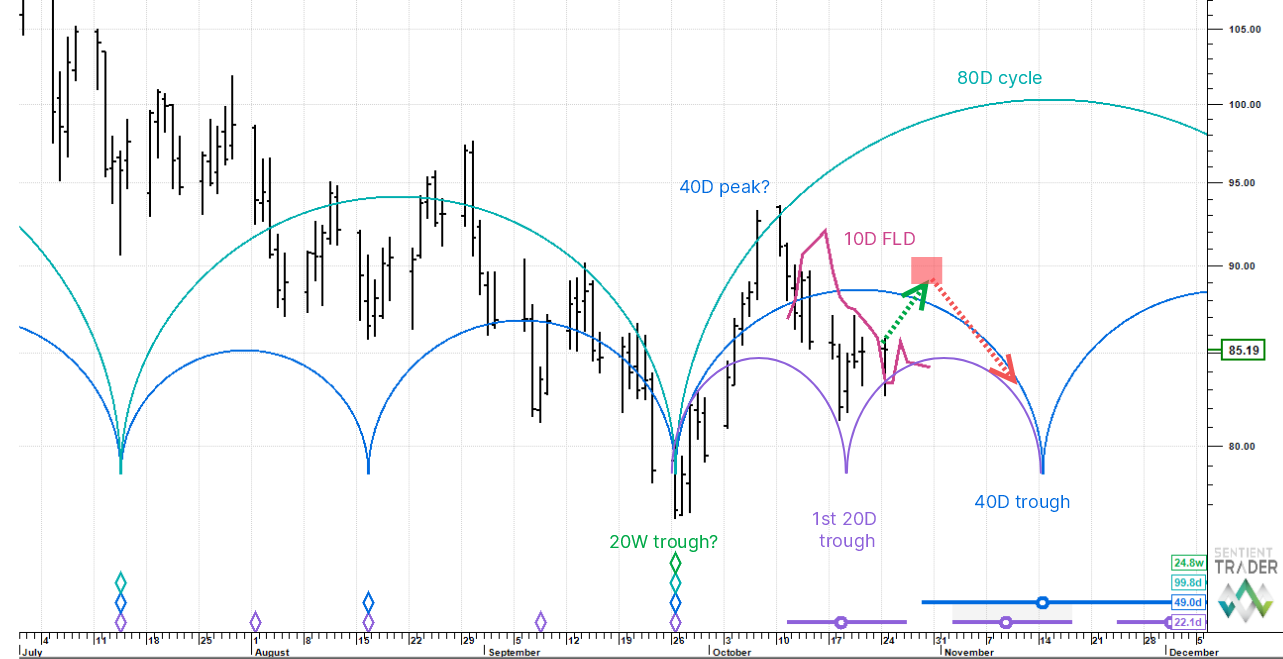 Analysis:  in last week's note, we were looking for the 20 day cycle trough and this is likely now in place.  The next target is the peak of this cycle and the 10 day FLD crossing projects to just above 87 sometime this week.  Unless price continues to power up to around 93, the level of the 10 October peak, by the first week of November, then we can say that the current 40 day cycle peaked then. If this turns out to be the case, then just like Gold, the cycle strongly left translated, which implies an underlying downtrend. After the upcoming 20 day cycle peak, we are expecting a price drop into the 40 day cycle trough in the second week of November.  We will be able to make a better assessment of a potential downside target after the 20 day cycle tops out.