Sample note: Ethereum - 13 October 2022
Link to guidance notes for Hurst cycles terminology: FLD, VTL, Translation, Diamonds, Circles/Whiskers...
Ethereum is in a longer term downtrend and is being driven lower by the falling 20 week cycle which is not due to trough until mid-November. With that said, we are due a countertrend rally in the 40 day cycle to above 1,500. Thereafter the expectation is for a rollover and down again.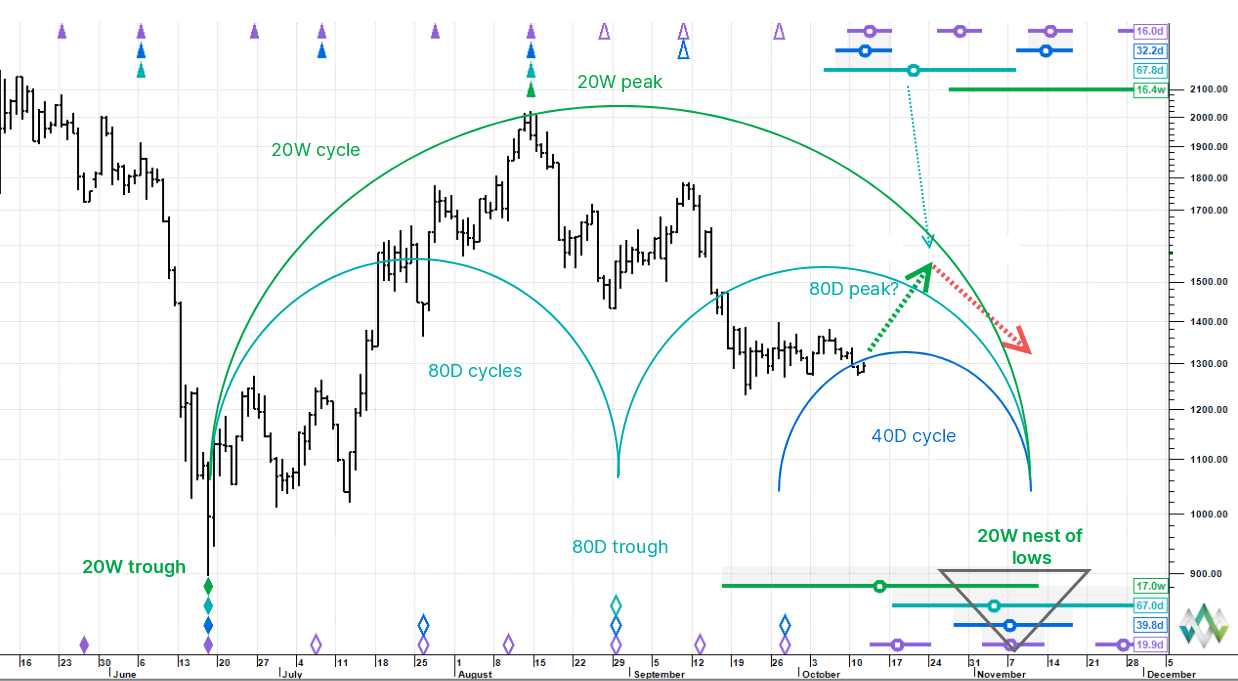 Analysis:  the 40 day cycle bottomed at the end of September, but has been in a low volatility range every since.  Low vol is a lead indicator for high vol and the 40 day cycle is not driving price lower. Price is well supported here and so the working hypothesis is that a head of steam is building for a sharp rally probably above 1,500.  However, the longer trend is down (the 20 week cycle is falling) and so the expected rally will very likely be countertrend and fail.