ETHEREUM - 9 February 2023
80 day cycle peak could be in and 20 week cycle trough due mid April.  Downside pressure.
This analysis is part of a series of "quick reference" update analyses in which we present a summary of the important highlights of the current situation.
Daily bars analysis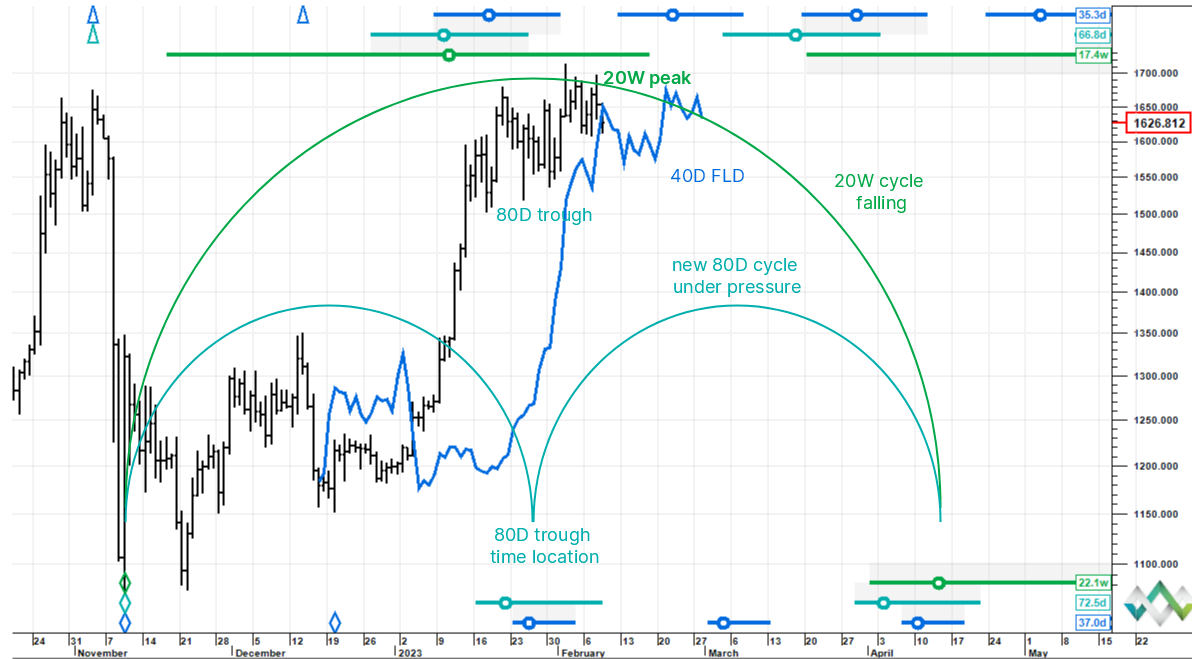 This call is not yet high conviction, but could become so shortly. Nevertheless its worth understanding the premise.
A 20 week cycle as well as an 80 day cycle may have just topped (2 February).  Its hard to make the case for one much later because of the positioning of the peak circles and whiskers at the top of the chart.  If they have topped then they provide bearish pressure into the next 20 week cycle trough, not due until mid-April.   Because the underlying trend is still up, we are not expecting a monster sell off, but we are expecting sub-divisions lower.
Price is toying with a 40 day FLD and if this is crossed down by price we can project to circa 1,550.  Baby steps for now, but this would confirm the bigger cycles did actually peak.  So we are at the crux.
240 minute bars analysis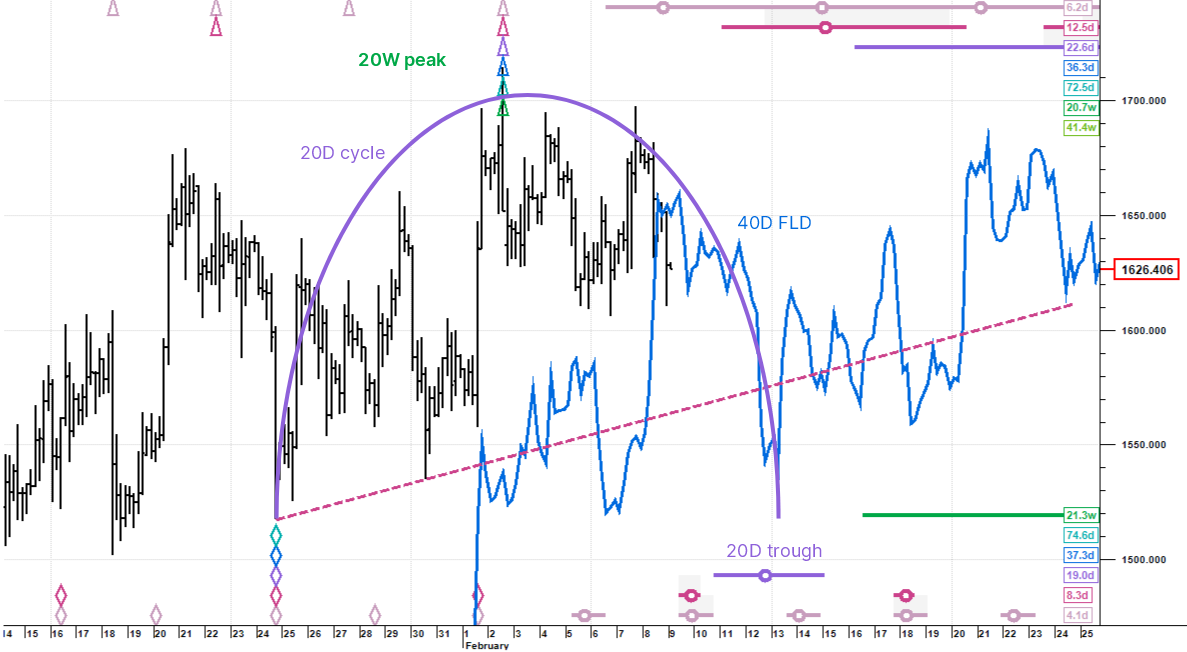 The 240 minute bar analysis has more conviction around the 20 week cycle peak and the FLD cross is clear.  
We are rolling along the downside of the 20 day cycle which is due to trough mid month.  Expect an upside reaction then and we will update the analysis.