EURAUD - 10 December 2022
Link to guidance notes for Hurst cycles terminology: FLD, VTL, Translation, Diamonds, Circles/Whiskers etc.  Note: peak and trough zones colour coded by cycle magnitude, from 20 day to 18 month.
Bounce out of an 18 month cycle trough has entered a resistance range to form the 20-week cycle peak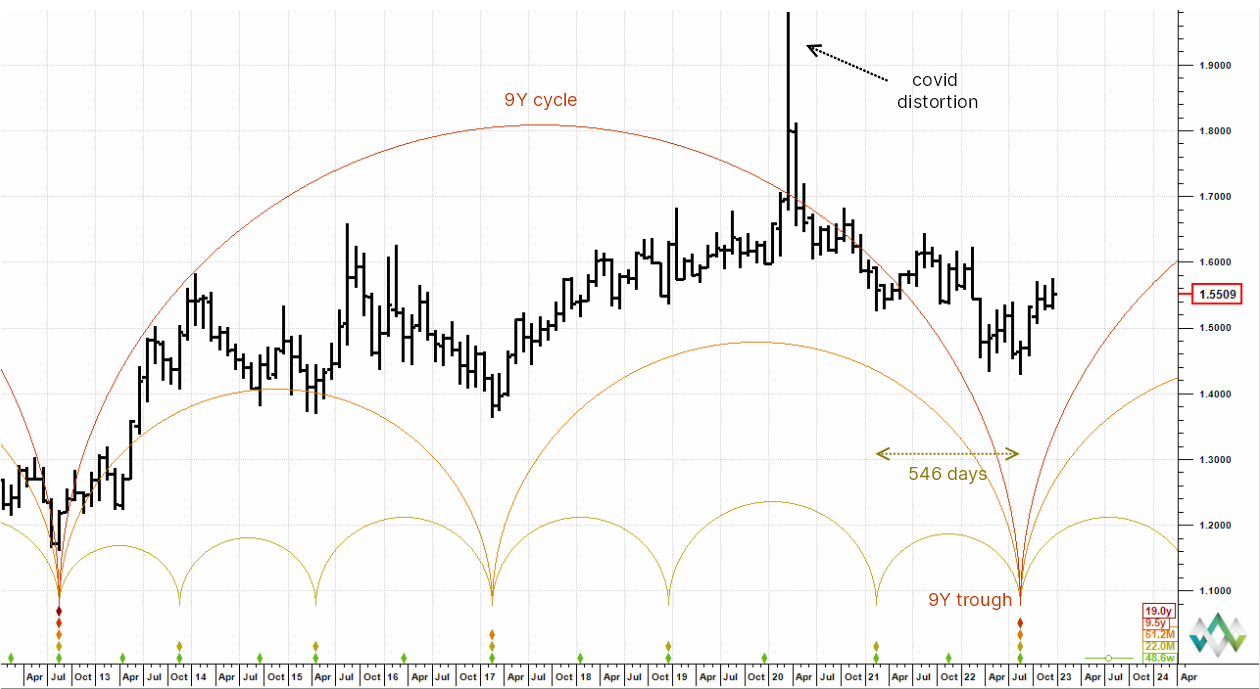 The long-term picture for the Euro - Australian Dollar provides compelling evidence that a major trough has formed. This is in line with our long-term view for the Euro - US Dollar pair, although it is interesting to note that the trough formed a month earlier in the pairing with the Australian Dollar, forming a syncopated rhythm with the Euro-US Dollar (see our Macro Outlook for the analysis of EURUSD).
While it might be premature to call a 9 year cycle trough, the 546 day cycle that elapsed between the February 2021 and August 2022 troughs gives us confidence in phasing the August 2022 trough of at least 18 month magnitude (546 days is the average length of an 18 month cycle discovered by Hurst in his research over 50 years ago). Price action since that trough has been interesting: