Link to guidance notes for Hurst cycles terminology: FLD, VTL, Translation, Diamonds, Circles/Whiskers etc.  Peak and trough zones are colour coded according to cycle magnitude in Hurst's nominal model.  
We focus on a specific set of cycles in the notes, by wavelength:  Long, 54 month and 18 month; Intermediate: 40 week, 20 week and 80 day; Short, 40 day and 20 day.  The longer the cycle, the more significant the peak or trough and theoretically the stronger the move into and out of it.  
EURAUD looking for support at a 20 week cycle low.  The 20 week cycle downswing was brief and countertrend, because the long underlying trend is up. Expecting a recovery.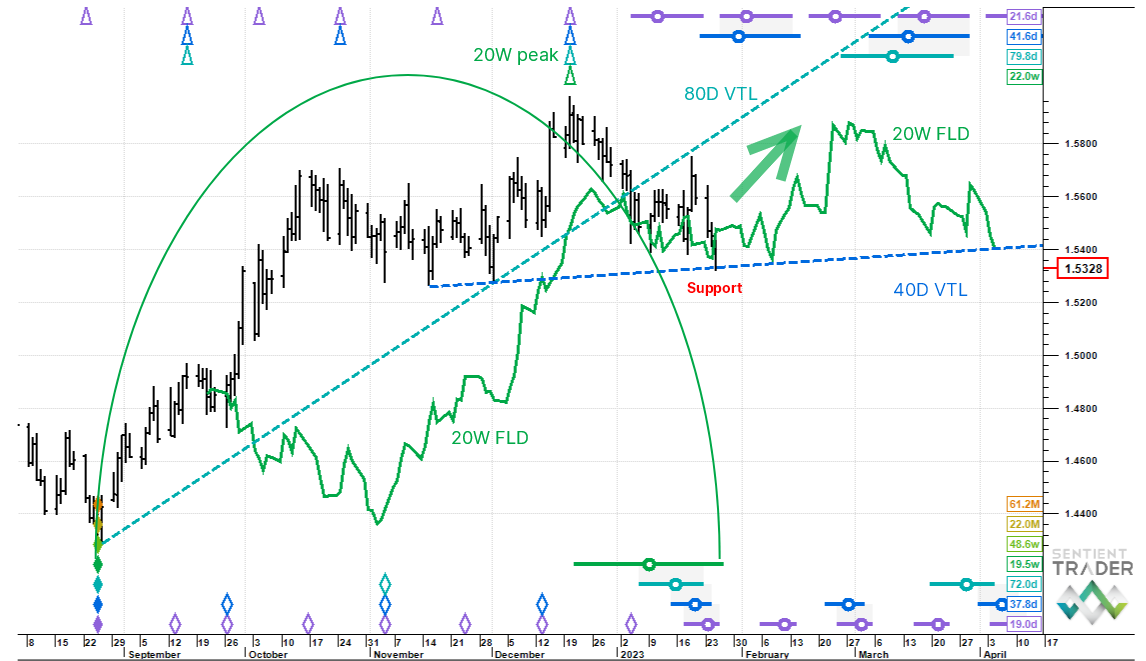 Here is an update on the last note (10 December 2022), which included a long term analysis.