GBP | USD Long view - 21 November 2022
Longer term bearish overtones as two long cycles act as a strong headwind. Current advance is the new 40 week cycle rising, but it is clearly countertrend and vulnerable to the burden of the longer declining cycles. Expecting the rally to stall soon and for the price path to shift down.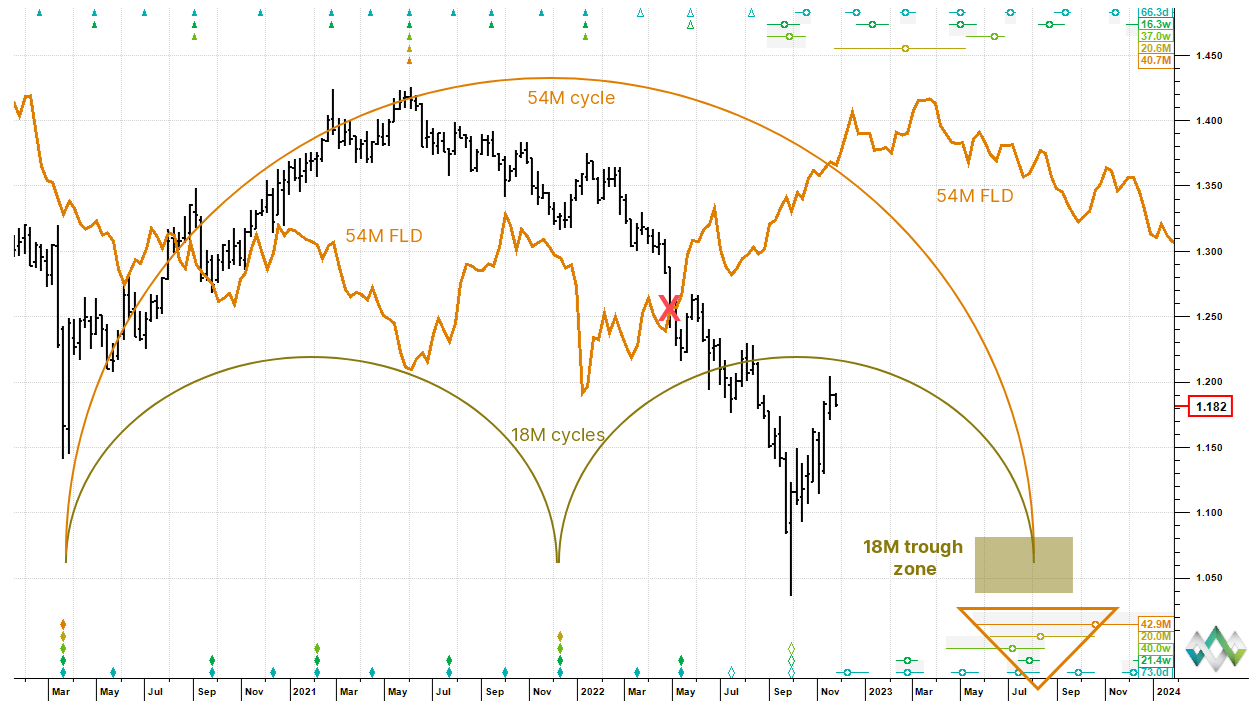 Analysis:  two major cycles are heading down:  the 54 month cycle and the 18 month cycle.  The overarching 54 month cycle - also sometimes called the "business cycle" - is due to bottom next summer.  It peaked very early in May 2021, which is very bearish peak left translation. You can view guidance notes on Hurst cycles tools here.
A 54 month FLD has been plotted and projects down to between 1.05 and 1.09, again by next July or thereabouts.  

The current rally has hit a key cyclic resistance level and is due to roll over.  This could in fact mark the peak of a 20 week cycle, although it is too soon to say with certainty.