Hang Seng China Enterprises Index (HSCEI) - 16 February 2023
You will come across specific terms in these notes (FLD, VTL and so on). Rather than explain them each time, you will find definitions here: guidance notes for Hurst cycles terminology  Note: we have abbreviated the text in response to your feedback (since our subscriber base has expanded dramatically, more non-Hurst specialists have come on and feedback has favored the abbreviated text).
HSCEI weekly -  Long term bear regime in force.
The underlying long trend is down and the 18 month cycle may have just peaked.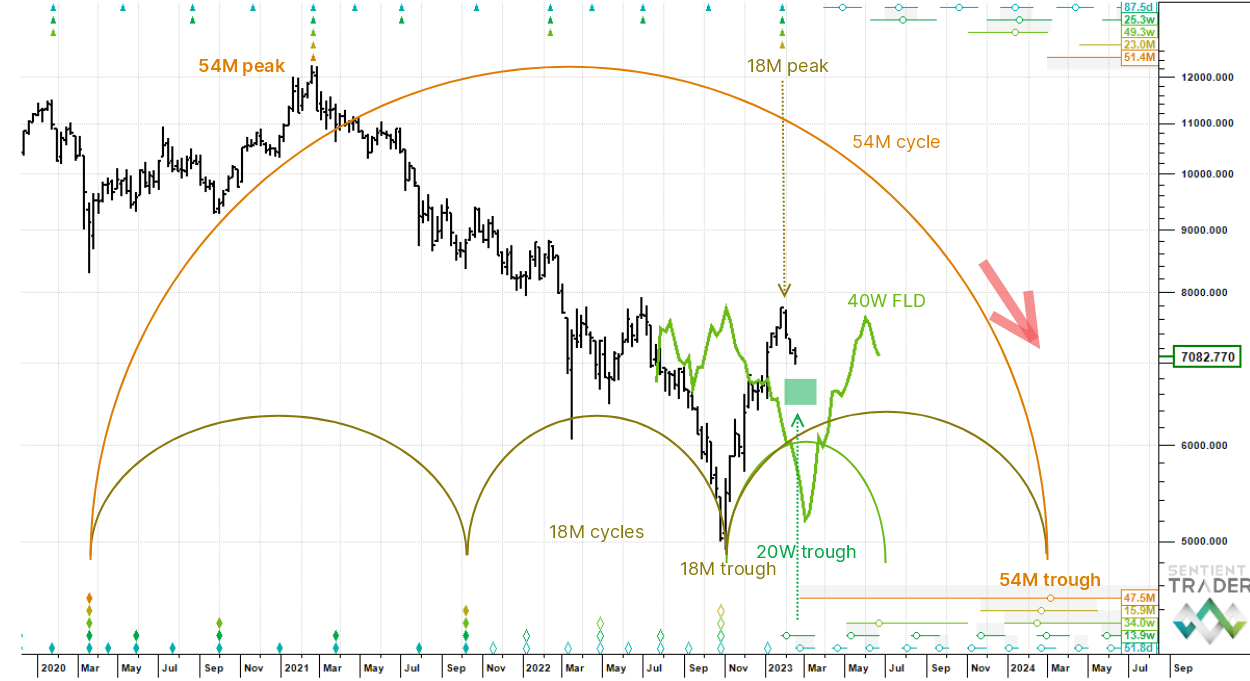 The 18 month cycle may have just peaked and the next downside aiming point is the 20 week cycle trough (c0vered in the daily view next).  
The overarching 54 month cycle peaked very early, which is bearish.  This cycle is not due to trough again until March 2024.  The overall tenor this year is down.
This means early peaks, later troughs, extended declines, short sharp rallies.
HSCEI daily -  looking for next 80 day trough: Down near term.
Pref view: the 18 month cycle has rolled over and the first shorter cycle trough (the 80 day) is expected end February circa 6,700.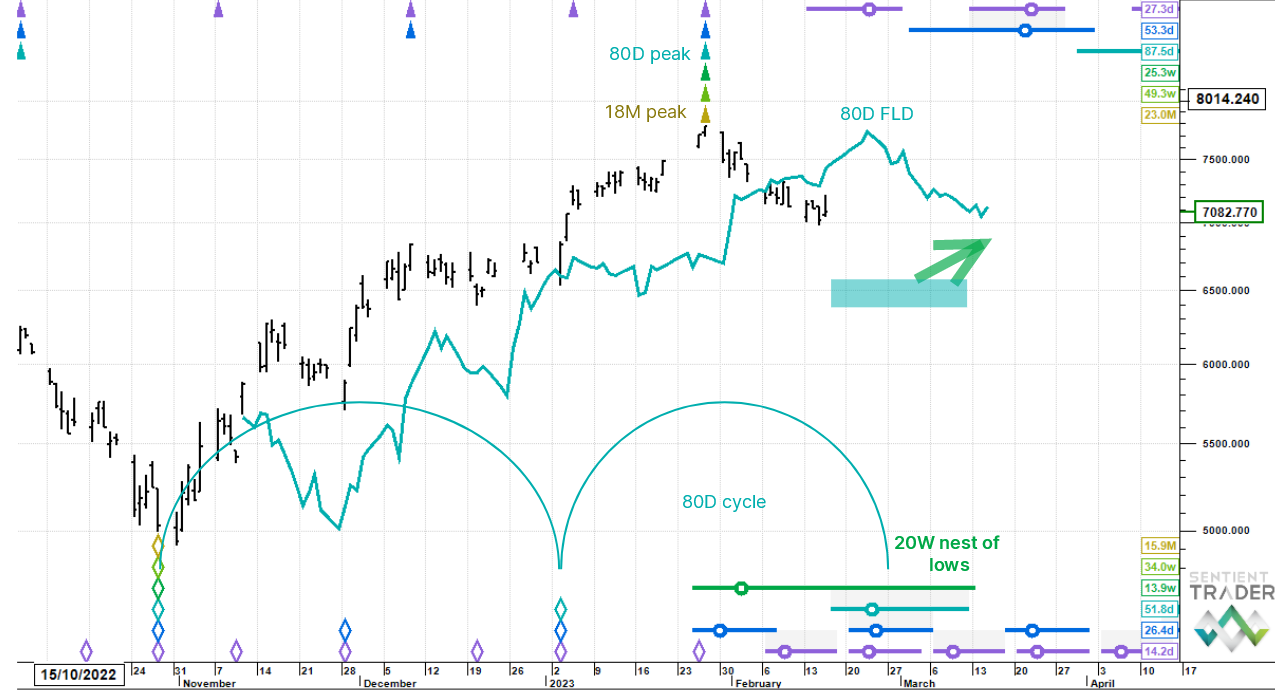 Looking at the upswing of the current 18 month cycle from last October into its peak on 27 January.  Price is now in the downswing phase and the task ahead will be to navigate the shorter cycle peaks and troughs in the bear regime that should continue until next March.
The next aiming point is the 80 day cycle / 20 week cycle trough due at the end of February.  
The blue 80 day FLD (forward offset replica of the 80 day cycle) was crossed down by price on 5 February and projects to circa 6,700.  
At the next trough we are expecting a bounce and then failure rather than a proper uptrend resumption.