Junk (High Yield) Bond ETF - 15 March 2023
You will come across specific terms in these notes (FLD, VTL, and so on). Rather than explain them each time, you will find definitions here: guidance notes for Hurst cycles terminology  
High Yield Bond -  Looking for a 14%+ decline over next 12 months.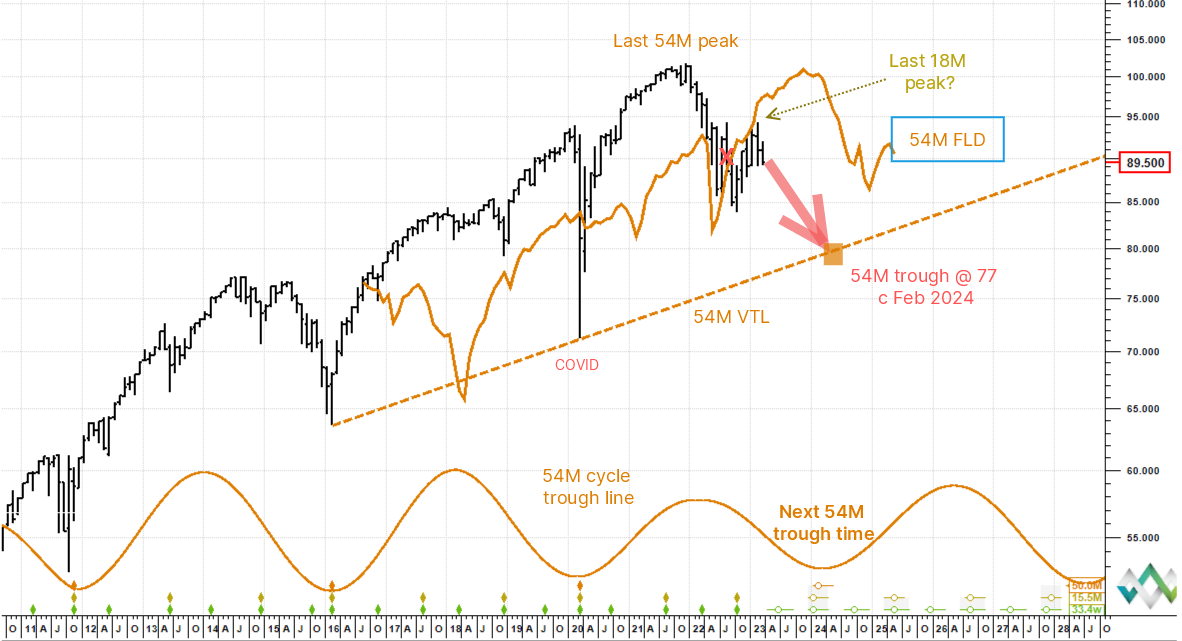 This note just focuses on the longer term outlook, there will obviously be lesser cyclic fluctuations en route.
Monthly chart long term. Super clean and rhythmic 54 month "business cycle". Last peak end 2021, next trough March 2024.
The 54 month cycle is 36 months along and the average length of the cycle is 50 months in the data set.  Its phase therefore is 72% (36/50) which means the cycle's status is Down.
The 54 month peak came in in November 2021 after 20 months, so the peak came in at 40% of the full wavelength.  This is a tad early (or left translated) and is more bearish overall.  
The February 2023 peak may well be that of the last 18 month cycle (there are three in a 54 month cycle).  If that was indeed the peak it came in very early.
The 54 month FLD was crossed down by price last September at roughly 89.  The downside projection therefore is 77, pretty much at the 54 month VTL.