USDNOK - 31 December 2022
Link to guidance notes for Hurst cycles terminology: FLD, VTL, Translation, Diamonds, Circles/Whiskers etc.  Note: peak and trough zones colour coded by cycle magnitude, from 20 day to 18 month.  We tend to base off the 20 day cycle for the weekly outlook note, making the tactical timeframe around 10 days.
The US Dollar - Norwegian Krone is forming a 40 week cycle trough, but a recent 7 year cycle peak will be keeping up the bearish pressure.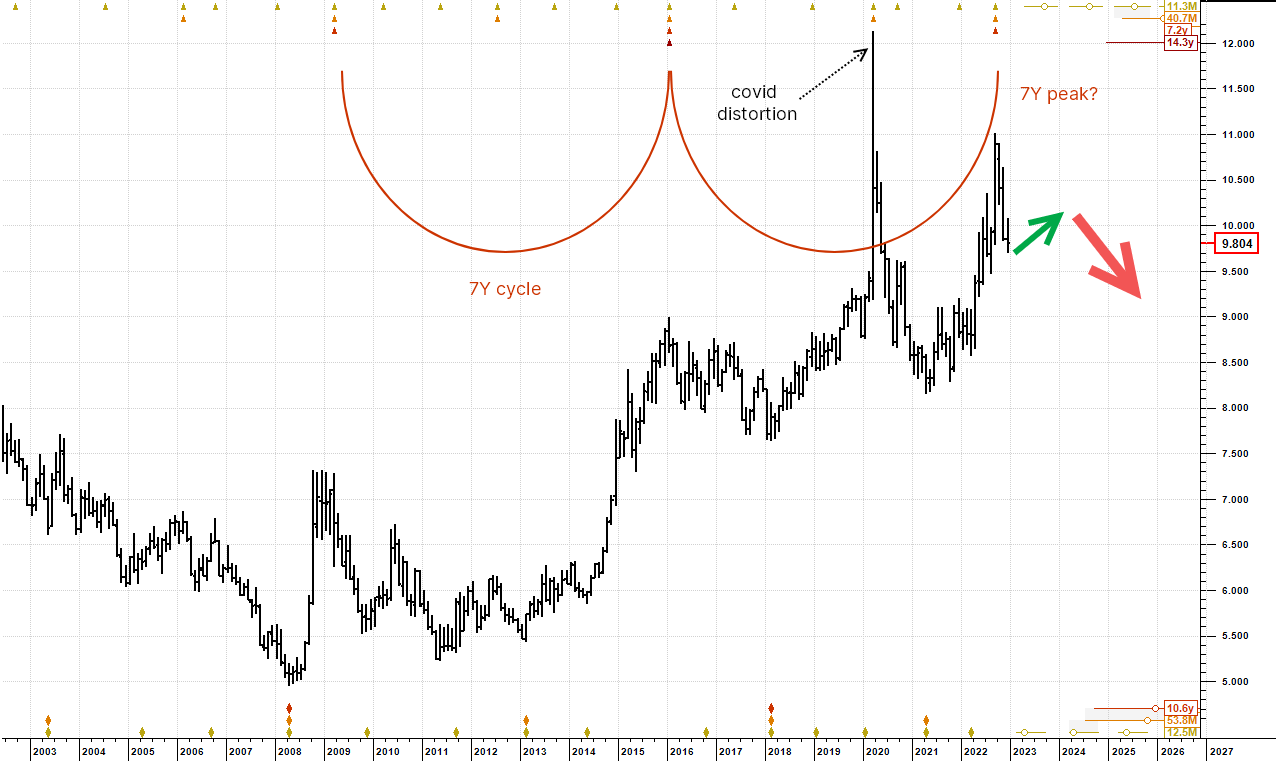 A long term view of the US Dollar against the Norwegian Krone suggests that a peak-synchronized analysis might be more reliable than a trough-synchronized one. And recently the peak analysis has a very regular 7 year rhythm, adding confidence to the analysis despite the model being a little shorter than the default model we apply to stocks. This peak analysis paints bearish broad strokes, warning that a 7 year cycle peak formed at the end of September this year, providing a good deal of bearish pressure into 2024.
In the near-term, price is forming a 40 week cycle trough: