Daily bars:  Longer term top out - Down.
Price may have just formed the second shoulder of a longer term Head and Shoulders pattern at the 20 week cycle peak.
This analysis is part of a series of "quick reference" analyses in which we present a summary of the important highlights of the current situation.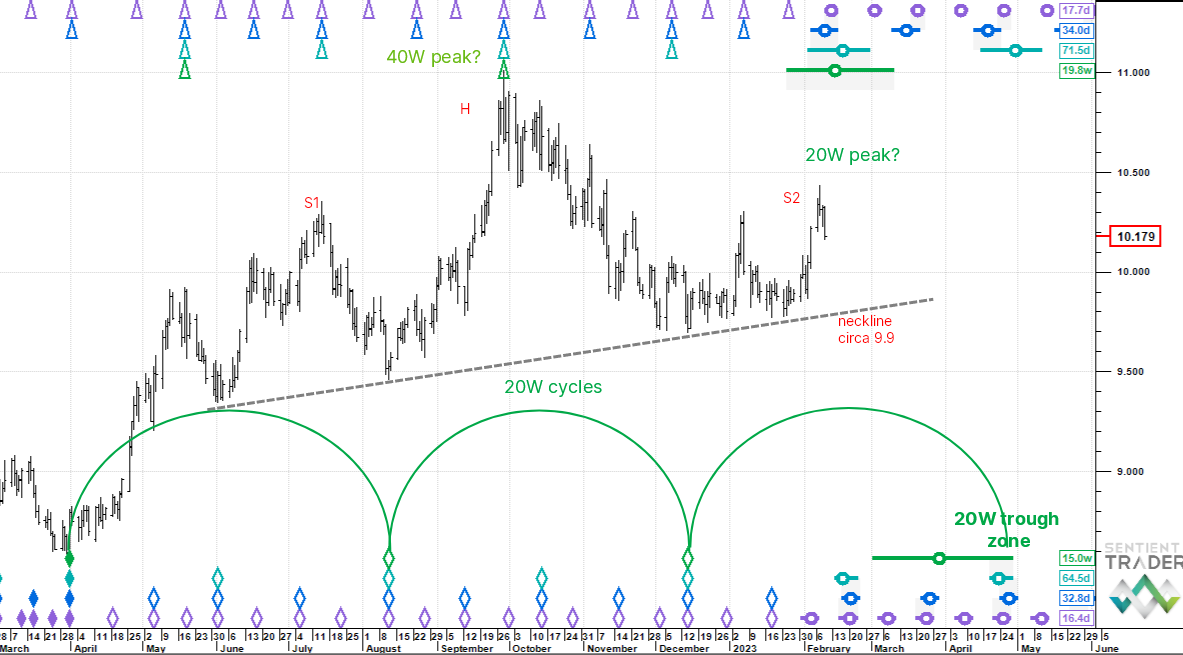 A 20 week cycle trough zone is due end April and price may have just topped out at the 20 week peak.  Risk is skewed to the downside.
A clear head and shoulders pattern has formed, the neckline is circa 9.99 and the recent peak was probably the second shoulder.
David Hickson correctly called the rally in a note at the end of last year.
240 minute bars:  80 day trough magnet towards end of month - Down.
Price is falling into a 20 day cycle trough. Roadmap is bounce-fail-drop hard again.